We work only with distributors who have the highest reputations and are committed to providing exceptional customer service, quality and value. We are delighted to be joined by Kloeckner Metals Corporation as an exclusive distributor – with American Operations based in Roswell, Georgia, USA. International headquarters are located in Duisburg, Germany.
Kloeckner is now exclusively representing Double Stone Steel in the whole of North America (Puerto Rico, Canada, United States and Mexico) & Brazil. With over 55 stocking locations and 2600 employees in this region, Kloeckner Metals services more than 13,000 metalworking companies.
Kloeckner's product offering is structured around 3 distinct business units: Flat Rolled Group (FRG), Heavy Carbon Group (HCG) and Special Products Group (SPG). The line includes Carbon, Stainless Aluminum and Coated Materials in virtually every shape and form: bars, plates, pipe, tube, structural, sheet & coil. Processing services include fabrication (forming, laser cutting, bending, rolling, punching etc), coil slitting, leveling and blanking, plate processing (shape and cut-to-length) as well as bar/tube cutting and bending. Kloeckner's Stainless and Aluminum Group, Architectural Team and Coil Coated Services Division add significant niche expertise to these segments.
The Kloeckner Metals offering is complimented and enhanced by the addition of Double Stone Steel's PVD Product Line and broad experience in architectural and related applications.
The Kloeckner group logo, a running dog carrying a red ball, has a fascinating story and reveals a great deal about the organisation's core values and their success.
The legs represent the speed with which the company moves to match their customers' needs.
The ears are always listening out for their customers' requirements.
The eyes are focused ahead in achieving new developments.
The nose represents their ability to sniff out new opportunities to become better at what they do.
The ball that the dog carries is a symbol for the fetching and carrying that Kloeckner do for their customers in providing an exceptionally high level of service.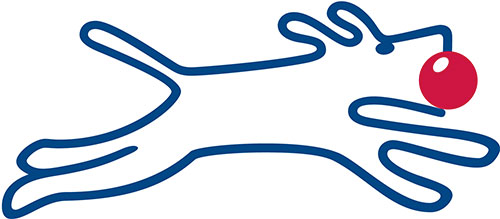 Double Stone Steel is very excited by this partnership with which significantly expands our field of operations and facilitates a global distribution of our unique PVD coated stainless steel and PVD coated stainless mesh products.