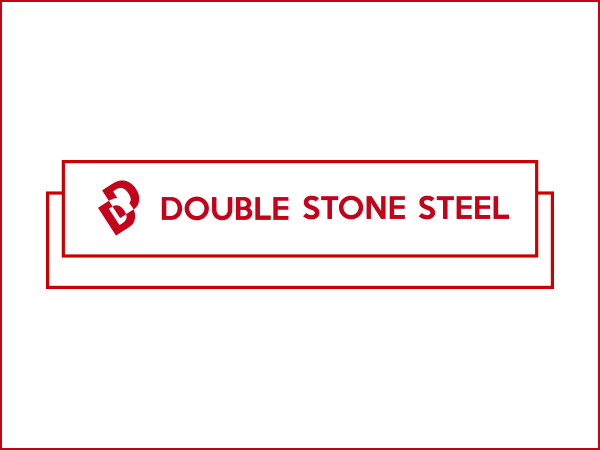 COLOURED HARDER, TOUGHER STAINLESS STEEL
Double Stone Steel is an innovative process of PVD Titanium Ion Coating that improves the performance of stainless steel by increasing tenfold its resistance to corrosion, scratching and wear. Double Stone Steel can be specified in an extensive spectrum of colours or colour-matched to other finishes in your design scheme.
Double Stone Steel coloured stainless steel is more environmentally friendly than processes such as electroplating and painting, with zero discharge of gas, water, waste and other residue.
We work internationally and can supply around the world via our international partners.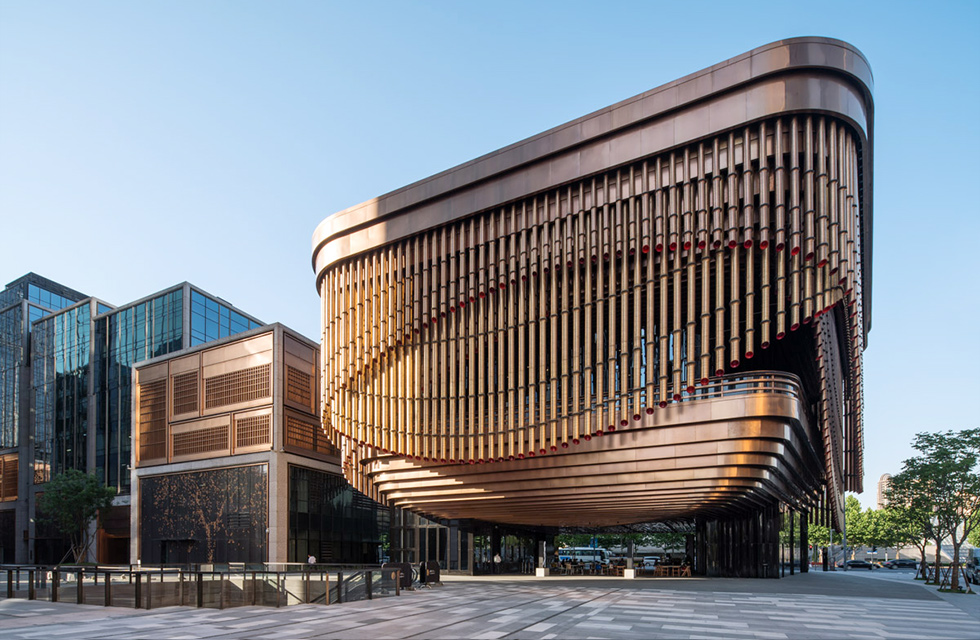 A look at how PVD has been used in the mixed-use development The Shanghai Bund Financial Centre, China.
Read case study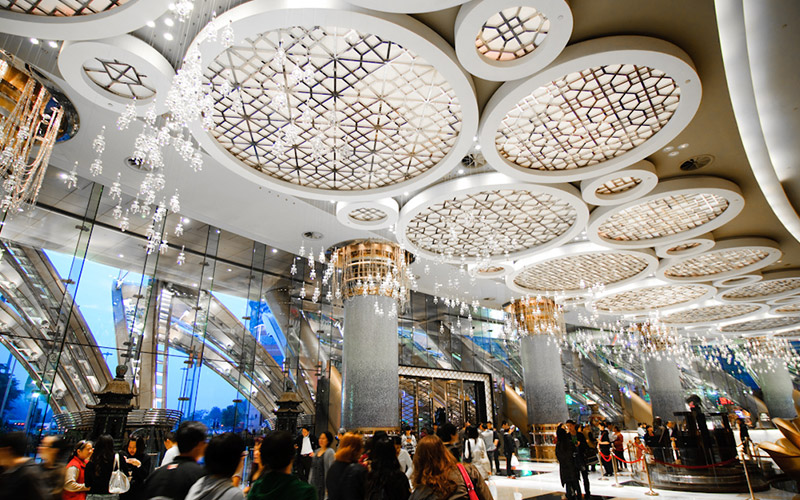 In the most expensive casino, in the richest region in the world the architects specified Gold PVD to complement the real gold-leaf they also specified. Here we look at the broader background of the Grand Lisboa Casino hotel and Macau, the most densely populated region on the earth.
Read case study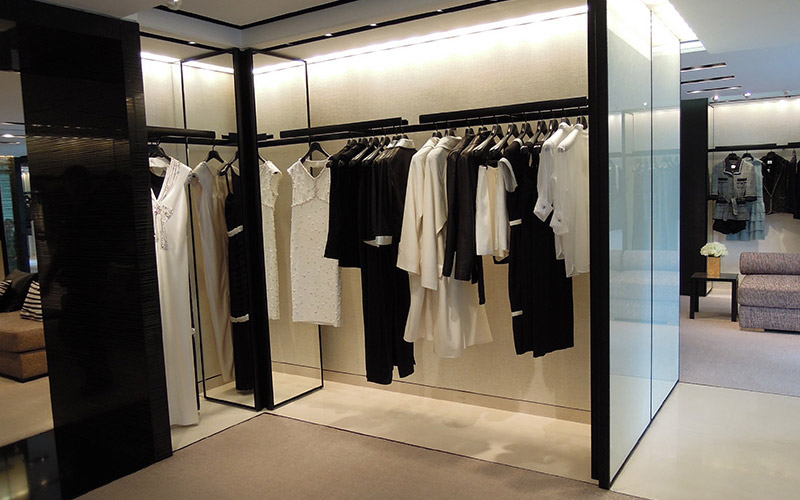 Black is Black PVD was specified for interior fixtures to blend with the signature style of this iconic fashion house. Here we look at the history of Christian Dior, the man, and also the current-day architect in charge of expressing the Dior brand throughout the world.
Read case study