The Chinese Imperial Water Dragon by Kevin Stone, sculptor in polished stainless steel
Metallurgy graduate turned sculptor
Canadian Kevin Stone uses stainless steel to turn fantasy into stunning reality. He is one of Canada's most promising new artists and is attracting international attention for the massive, visionary sculptures of fantasy figures he crafts out of 316L stainless steel.
As a metallurgy graduate, Stone honed his craft as a specialty metal fabricator over 18 years . In 2005, at the age of 35, he decided to combine his years of welding experience with a lifelong passion for fantasy art by making his living entirely from his artwork, a bold step for any one to take.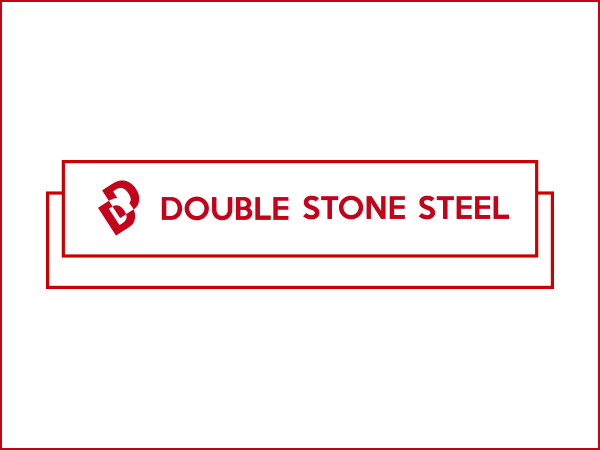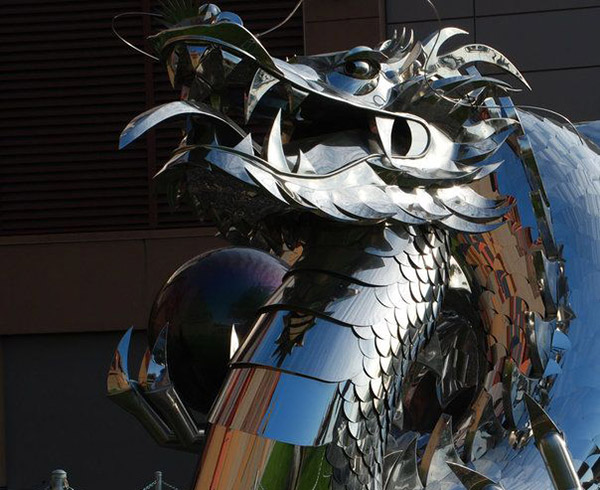 Why stainless steel?
Stone constructs his pieces from hundreds of highly reflective stainless steel components which he has patiently designed and fabricated. His pieces are enormous in scale and produce a striking interplay of reflected light wherever they are placed. This is a property of stainless steel that I personally love. Kevin use stainless steel to give his pieces durability.
Stone prefers to work with a durable material like stainless as it allows him to produce pieces of timeless quality while still capturing fine details and realism. Stainless steel gives him the ability to give a factory finish.
"A lot of my work as a professional welder was with stainless steel, polishing welds, grinding welds, bending, and so on. The corrosion-resistance of stainless is important to me. I need to know that my pieces can handle the elements, and they can. I need to know that my pieces can handle the elements, and they can. They'll last for a hundred or more years, that's how corrosion-resistant stainless steel is."
Stone capitalises on the reflective qualities of stainless steel by mirror-polishing all his pieces by hand. This is a time consuming and expensive process but the end results speak for themselves.
"The polishing is crucial because ideally my pieces will be displayed over water with different- colored lights dancing off of them . They look especially striking at night in a fountain environment. I tend to envision them either indoors or outdoors in a Las Vegas type setting ."
The Chinese Imperial Water Dragon
Stone's newest creation, The Chinese Imperial Water Dragon, came to life in his Metal Animation studio in southern British Columbia. It stands 4.2 metres tall with a width and length of 10 .5 metres. The sculpture is comprised of roughly 324 square meters of 316L stainless steel and valued at 10 million USD. It took more than 12,000 hours to create the dragon. The project never sold and the artist would take 5 million USD if he was offered it.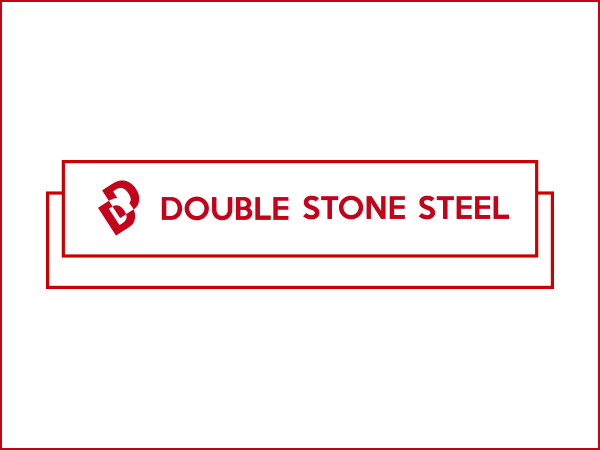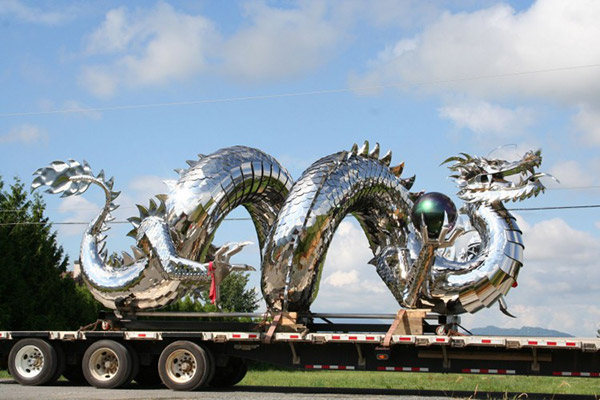 The sculpting process and the pitfalls to avoid
The projects are labour intensive and require a very high skill level.
All of the pieces in Stone's sculptures are cut by hand using a power shear or a grinder with a cutoff wheel, then carefully fit and tack welded into place using a gas tungsten arc welding machine. After all the welding is completed, he grinds down the welds and starts the multi- step process of polishing the metal with finer and finer grit polishing pads, ultimately resulting in a gorgeous mirror finish.
"Thin stainless is tricky to weld, you have to take care to avoid overheating and burning through it," Stone says . "It also requires polishing to bring out its beauty, which is labour intensive but the effort is worthwhile because, once polished, the pieces are ready for the outdoor elements: they won't corrode, rust or lose their mirror-like quality for many, many years, conceivably hundreds of years."
Kevin adds, that since stainless steel is a much better insulator than carbon steel used by most welders, maintaining a low heat input when welding is critical, it is easy to blue the surface.
Stone has no intention of slowing down. In fact he hopes to build a bigger studio to house his creations – one large enough for an overhead crane.
"I'm just a new artist on the scene trying to make a name for himself. Doing the largest stainless steel pieces in the world and doing them on a highly detailed level is something I hope to be known for."