Stainless steel interior and exterior cladding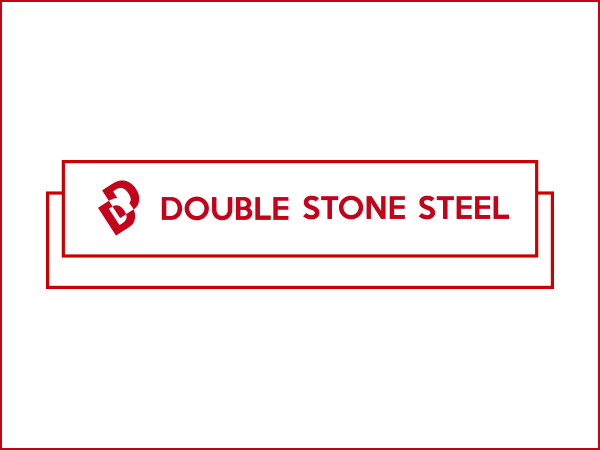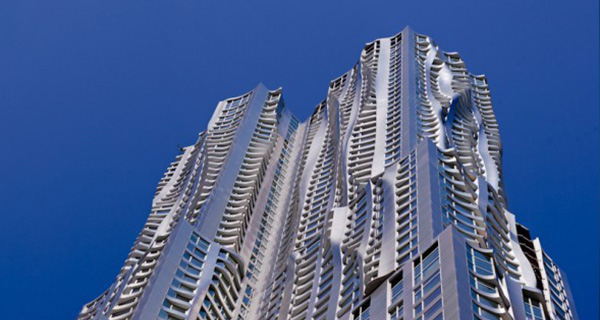 What is Stainless Steel, or inox, cladding? Simply put, stainless steel cladding performs exactly the same function as most other types of cladding. This is to protect the inside or the outside of a building but stainless steel has the added advantage of being extremely attractive. There are many types of metal cladding available – stainless steel, copper, and aluminium, for example, along with many other types of non-metal cladding materials like wood, concrete, stone, brick and tile.
These other various cladding materials may be better suited to certain functions and applications. Stainless steel cladding, however, is a very high-quality, durable choice that literally outshines other cladding materials in many ways not least that is contains 60% recycled steel and is, at the end of its life cycle, 100 percent recyclable. Another benefit of stainless steel brings to a project is that it uses significantly less energy in it's production. Aluminium production in the USA uses 4 percent of all energy produced in the USA.
There are various types of stainless steel cladding produced around the world, these cladding types include profile sheeting, composite paneling, and cassette paneling and now with Double Stone Steel's PVD process, colored stainless steel cladding is possible.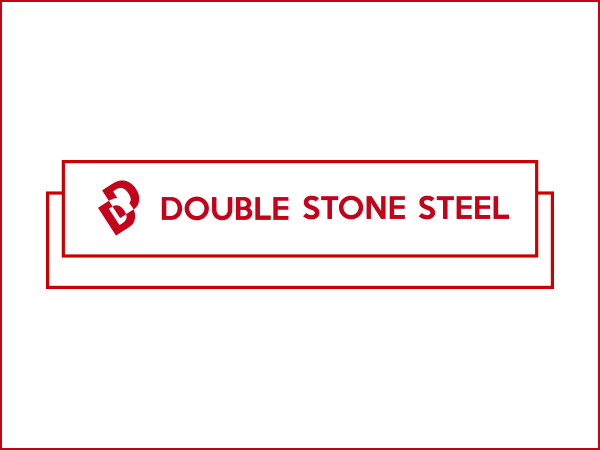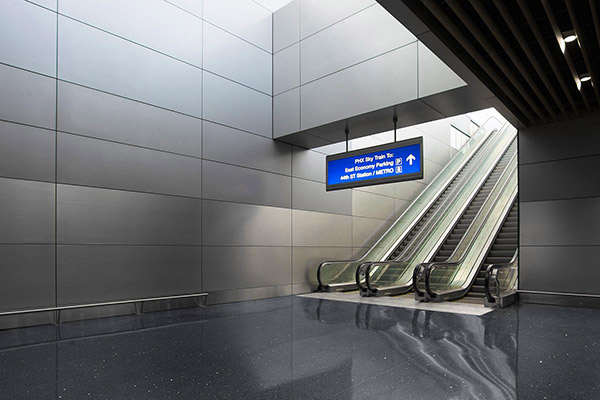 When used for in construction applications, the cladding can add structural strength, if the design team want or require. While the other material might be selected for other important functions such as thermal or electrical conductivity. Stainless steel cladding can be produced in trays, panels and strips. Stainless steel can be formed or drawn into 3D shapes.
Stainless Steel's Applications and Benefits
Why should you choose stainless steel over other cladding materials? There are many reasons that stainless steel is a great choice, although of course ultimately it does depend on whether the material is suited to your application and your client's budget, Here are some of the reasons why stainless steel cladding is becoming a more viable and popular choice amongst architects, designers.
Stainless Steel's Durability and Technical Properties
Stainless steel is composed of at least 10.5% as a minimum to a more typical 25% chromium (Cr) and Nickel (Ni) and more than 50% iron (Fe). While stainless steel is not strictly "stainless", it is one of the alloys available that is very highly resistant to corrosion, stains and rust. Stainless steel has a type of "self-healing" property for instance if the stainless steel surface is scratched, the chromium-rich oxide layer on its surface simply repairs itself. The presence of oxygen is needed for this oxidisation process to take place. This means that scratches will be visible but they will not rust. You do have to consider the grade of stainless steel that is specified. 304 or 316 are ideal for outdoor use, while 201 stainless steel is not suitable at all.
Although stainless steel cladding costs a little more than other types of metal cladding such as aluminium and regular steel, the investment is well worth it. Stainless steel is so much more durable and resistant to environmental factors; its polish and shine can easily be maintained for decades. It will not be eaten away by rust, or change color like copper is prone to do. It can be vandal-proof if the surface is finished in the correct manner. Double Stone Steel can provide PVD coated copper or copper color stainless steel cladding, profile or sheet materials.
Stainless Steel's Architectural and Aesthetic Benefits
Stainless steel wall cladding is one of the most common uses for this material. Stainless steel wall cladding may be used both on the exterior and interior of buildings, creating a striking architectural effect. Besides walls, stainless steel's architectural uses include railings, door cladding, panelling, framing, and roof cladding. We have recently supplied 8000m2 to a large roof project in Saudi Arabia. Stainless steel is an incredibly versatile material, and can be fabricated to fit basically any shape, with a variety of possible textured or etched surfaces.
Double Stone Steel's stainless steel PVD colored cladding can help designers and architects to create a range of styles that are particularly clean and contemporary. Stainless steel has been embraced by the industrial, minimalistic styles that are so popular around the world, from bridges to sculpture and everything in between stainless steel reigns supreme.
Stainless steel can also be used to highlight or complement more traditional looks, or to create an eclectic blend of classic and modern. Stainless Steel wall cladding can be easily installed over many other materials, such as stucco, brick, concrete, or cinder blocks. Whether you need wall cladding, or any other architectural component to improve or modify your home, office, or workplace, stainless steel is an option that deserves your consideration. PVD colored stainless steel is adding an amazing new decorative scope for architects and interior designers.
Stainless Steel is Hygienic and Easy to Maintenance
Why is stainless steel cladding the top choice for commercial kitchens, hospitals, industrial appliances, custom shop fixtures, cold storage facilities, and other facilities that depend on a clean, germ-free environment?
One reason is that stainless steel is extremely easy to clean, maintain, and sanitise. The passive oxidised film that coats stainless steel renders it completely non-porous, and it simply does not compare to other cheaper metal choices. Stainless steel will give years of service.
No matter whether you run a food manufacturing plant, or a hospital if you need top-quality, hygienic surfaces that require almost zero maintenance, stainless steel is the very best solution available today.