House 77, Póvoa de Varzim, Portugal by dIONISIO Lab, 2010
Looking at the cladding which is both symbolic, decorative and central to this house design.
House 77
Póvoa de Varzim, Portugal
By dIONISIO Lab
Year completed 2010
Architect: José Cadilhe
Project Team: José Cadilhe, Emanuel Fontoura (Final Design)
Contractor: Consarte Lda. (www.consarte.pt)
Constructed Area: 232 m2 or approximately 2500 square feet.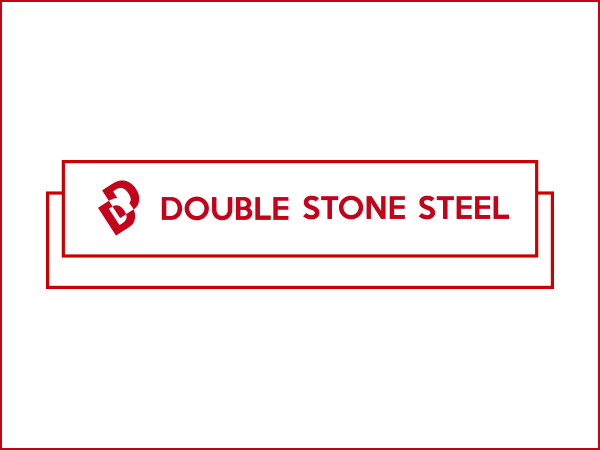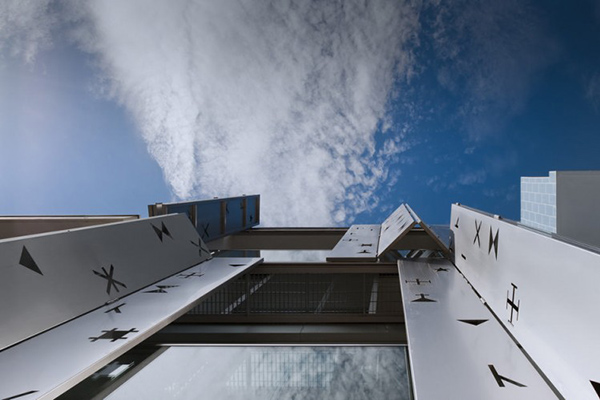 Stainless steel cladding is generally thought off in the public mind as being very expensive. It is obviously perceived as a durable and 100% recyclable material but it is considered a little on the pricey side. Until recently stainless steel cladding was used more or less exclusively on large scale, big budget, headline projects designed by the world's leading architectural practices. Projects that wanted to impress with their green credentials or just make a mind blowing architectural statement used stainless steel for their cladding.
I think in many of our minds, stainless steel is almost to be treated as a semi precious valuable metal, used by very high end design and product companies like Rolex or Apple.
However there has recently been an exciting and developing trend in the architectural world, whereby architects and designers around the globe are now using stainless steel on smaller to small scale projects. This has led to a crop of contemporary homes popping up all over the world that incorporate a large percentage or at least a higher than normal percentage of stainless steel in their design and construction.
One of my personal favourites of these contemporary homes, is the beautifully elegant house , House 77 project located in the seaside town of Póvoa de Varzim, Northern Portugal. The project is to be found in the north quarter of the town.Which is close to the beach and has the highest population density in the city.
On the front of House 77, which is a small, narrow, 232 square meter space, there is a small laser cut pattern that looks almost like an alien writing or runes, Historically however, the designs known are known in Portugueese as 'siglas poveiras' and in the past these symbols were used by the town's citizens and thus house's owner's descendants to mark property belonging to the family.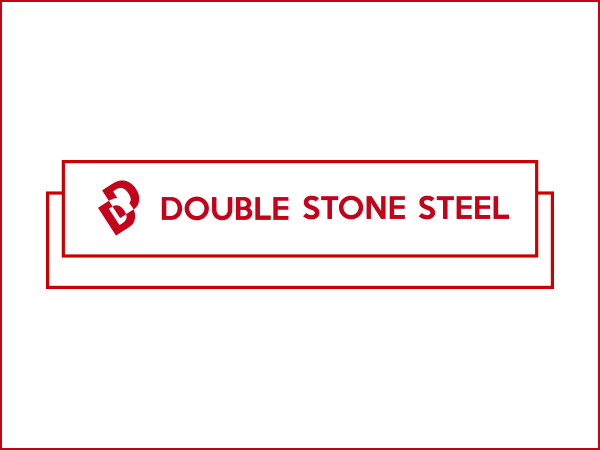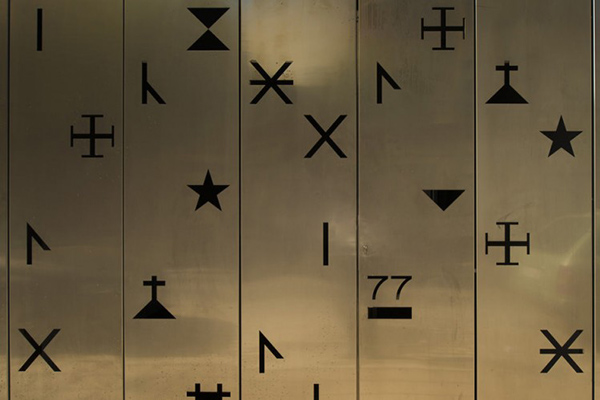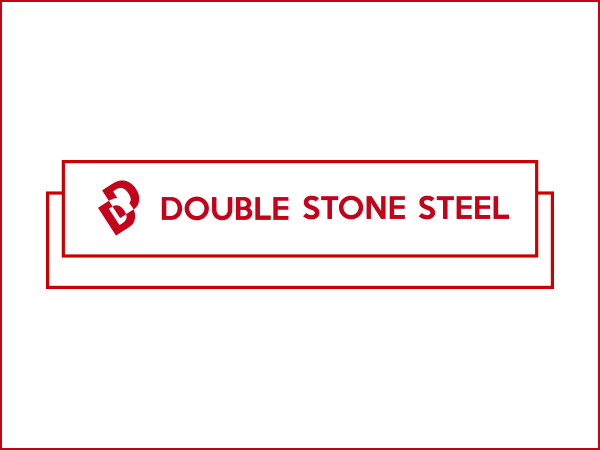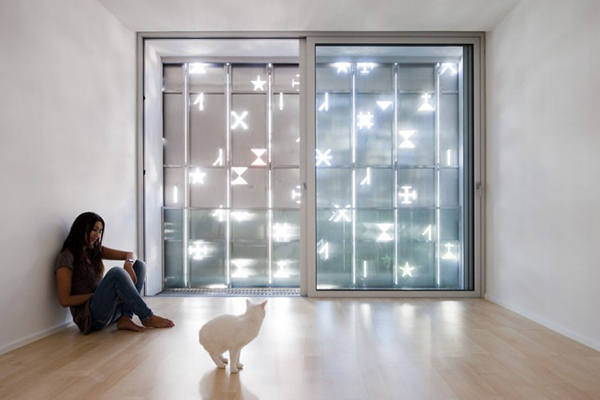 So the stainless steel cladding on this unique home is extremely personal to the family that lives there and does reflect the ancient culture of the local area and the city of Póvoa de Varzim but in a modern way. This design is in the past, the now and the future. To my mind it also reflects the traditional tiled facades all over Portugal. I think they are called 'azulejo' but I am more than likely wrong on that point.
Stainless steel gives architects and designers a huge opportunity for individuality and creativity in the cladding sphere. This is perfectly executed in the design of the stainless steel cladding system at House 77. The shutters also work in their normal mode of providing shade, privacy and security but also add an exciting and modern almost sculptured feel to the project.
The 316 stainless steel is used as a simple shutter system. The stainless steel shutters can be open or closed or partly opened, it extremely flexible, elegant and beautiful. The stainless steel allows light to flood into the space. I think it a very unique design that allows stainless steel, which is obviously not an opaque material to control light into a house. Really very clever.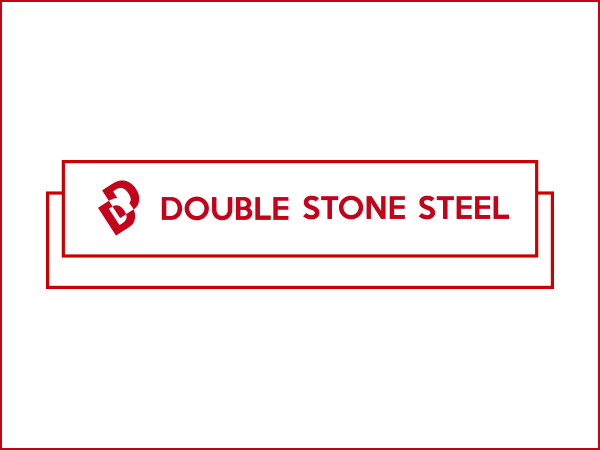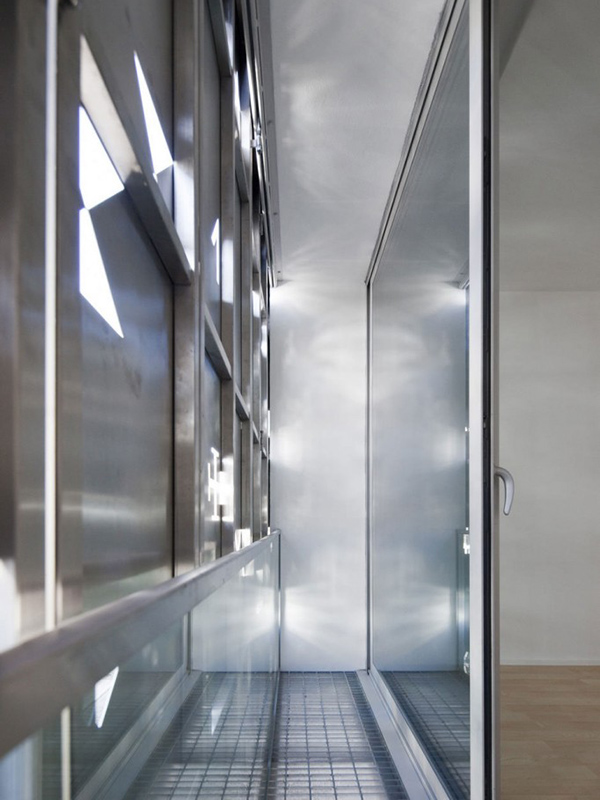 The house also features stainless steel in other rooms, including the airy kitchen and the bathrooms.
The blinds on the rear elevation are made from aluminium and as you can see from the photo open floor to ceiling, again allowing light to flood into the home. The house gives an interesting light display for a passer by.